May 1, 2012
Spent the last two weeks of April mourning the swan, Anneli's, departure.  She had such a presence that the lake felt so empty. I knew that the start of baby ducks and goslings would help me through and sure enough…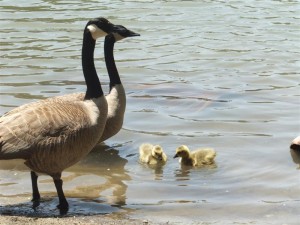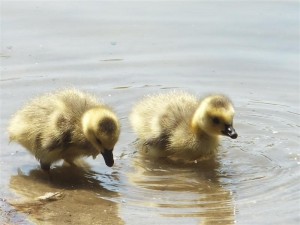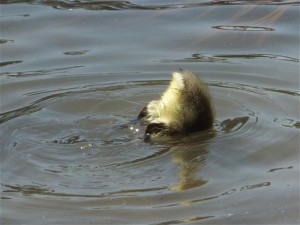 April 30, 2012
Another month gone, what was accomplished?
www.suemitchellart.com secured
Met team 52 to strategize presenting my proposal
Totally organized studio
GLEE for the day
Film festival in Riverside
Paulden's home & studio
"My Story Thru Rock Collecting" RCAA
"I Wonder Where She Sleeps Now?" RCAA
Made "love song" play list for Lauren & Mike
5 MONTHS TO GO!
RCAA show… need 15 pieces of art
sabattical…I have a schedule/syllabus of what I will study each month
April 13th & 16th, 2012
I took a Fri – Mon off and spent about 20 hours in my studio. I completely rearranged the room – set up for serious printmaking, collage work, press area and cutting, clean out, organized and labeled.
It might have just been more procrastination but I did get lots done. NOW ON TO MAKING ART!