April 10, 2012
It has been 4 days since I've seen the swan. Sunday, when she went missing, was Easter so it was the first time the swan had to deal with a crowd. It is mating season so it might have gone off to find a partner. They mate for life and grieve when they lose their mate.
I had 5 1/2 months with Anneli, named her that because it means loner. I visited her almost everyday and took over 1000 pictures of her. What a beautiful bird. This was my second favorite shot….my favorite was the very first picture of the swan posted in October 2011.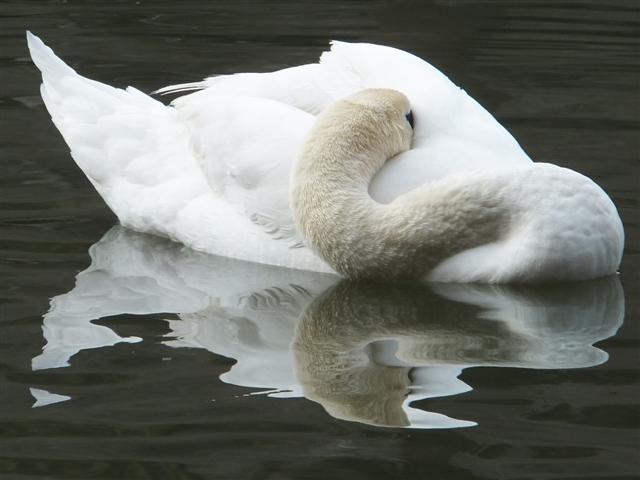 I hope he/she comes back.
April 8, 2012
THE SWAN IS GONE – I FEEL SAD!