BIRD POOP ART by sue mitchell
My goal, during my 2012/13 52-week arts sabbatical, was to become more aware…seeing, feeling, listening, focusing and documenting…starting with the obvious. Walking, writing and carrying my camera helped with this enhanced awareness. When I was taking photos of the 52 Montezuma Bald Cypress trees, at Fairmount Park for my "52" exhibit, I spent a lot of time looking up (the trees are 70 ft tall!) One day I looked down…talk about starting to notice the obvious.

I had a BIRD POOP ART exhibit as part of my "52" exhibition and it was one of the most popular parts of my exhibition. ENJOY!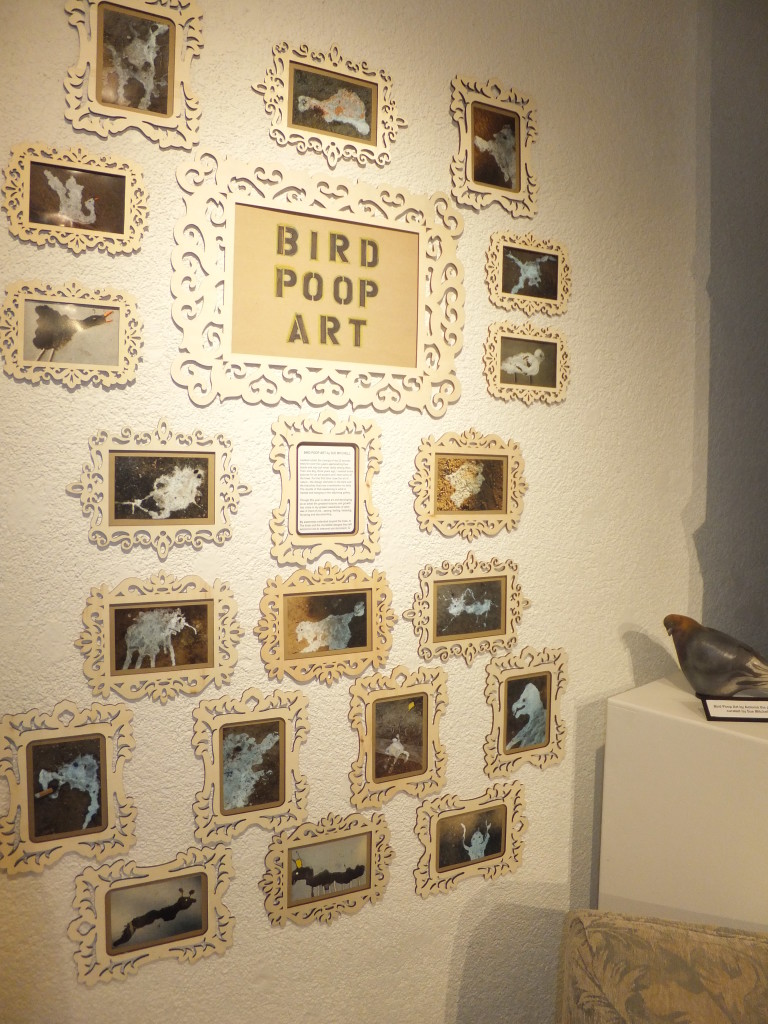 I was surprised and thrilled to find a book identifying "What Bird Did That?"…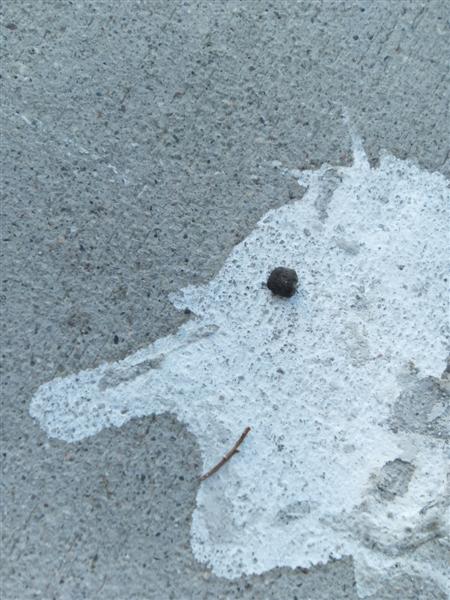 NEWSPAPER/ MAGAZINE & YOU TUBE FEATURES ON THE ARTIST
UCLA: "Filmmakers Document The Art Of Becoming An Artist"
Zocalo Public Square: "What I Learned From 52 Cypress Trees In 52 Weeks"
Press Enterprise: "Artist Recounts One-Year Art Project Focused On Fairmount Park"
You Tube: "52 Exhibition 2013" by Sandra Carbonell-Kimtia
Two In The Middle: "Something Like a Sabbatical" documentary trailer
Press Enterprise: "Grant Funds Free Admission To Art Museum"
InlandEmpire.us: "A Grant From The Community Foundation Funds Free Admission To The Riverside Art Museum"
Press Enterprise:  "Artist Explores Fairmount Park, Printmaking And Life"
Press Enterprise: "Art Show Tells Back Story Of An Artist At Work"
ArtPlantae Today: "The Trees Of 52″
Inlandia: "Sue Mitchell's 52 Trees"
Riverside Magazine: "A Year of Artistic Discovery"
KCET's Artbound Series: "Sue Mitchell's Year of Art"
Press Enterprise: "Sue Mitchell's love affair"
You Tube: "a love affair Exhibition 2012"
MASTHEAD PHOTOGRAPHS BY: Rock/ Zelma Beard… Face and Tree/ Doug McCulloh