February 28 2015
Dear Friends –
The date and time for the PREMIERE  screening of "Something Like A Sabbatical" is Sunday March 22 at 4:00 at the Riverside Art Museum.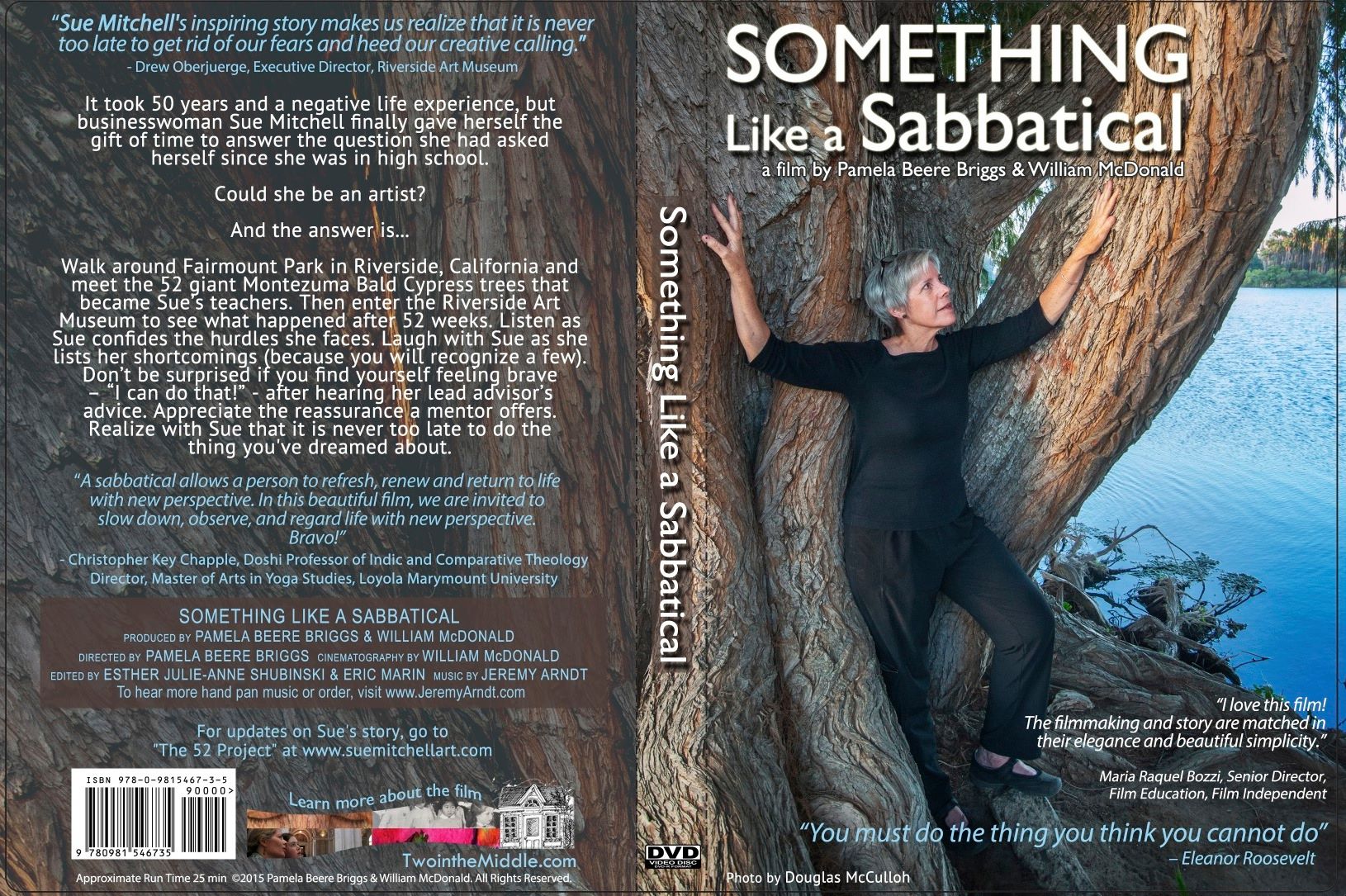 It won't surprise you that the screening is a fundraiser. It was just too awkward to say "come look at me"…so by turning this into a fundraiser for the Riverside Art Museum it is now way easier for me to cajole you to attend.  If you plan to attend, please send in your reservation as soon as possible..register online at Riverside Art Museum.

What is special to me about this film is the universal story that has emerged of dreaming, doubting, visualizing, struggling and ultimately prevailing. Watching their documentary is inspiring me to get on with my next creative endeavor…see "special announcement" below.
I am excited for you to meet award-winning documentary filmmakers Pamela Beere Briggs and William McDonald. Some of you might be familiar with some of their work…"Funny Ladies: A Portrait of Women Cartoonists" & "Women of Mystery: Three Writers Who Forever Changed Detective Fiction." Bill (producer-cinematographer) and Pamela (producer-director) have been working together ever since they were UCLA graduate students. Bill teaches cinematography at UCLA where he is Professor and Chair of UCLA's Department of Film, Television and Digital Media. Pamela writes stories when she is not immersed in telling a story on film. They both fell in love with my 52 Montezuma Bald Cypress trees and Tree #44 hangs over their fireplace mantel.
Looking forward to seeing you on March 22nd…sue

SPECIAL ANNOUNCEMENT

Due to the positive response to the "52" Exhibition, RAM has decided to launch "The 52 Project," as one of their Riverside Art Make community engagement activities for 2015-2016. "The 52 Project" will be a 52-week self-directed art journaling adventure. Why a journaling exercise…because my  entire exhibit concept came from a year of consistent journaling. And because this artform is user friendly…there are no mistakes! I will be an adviser as well as participating in another 52-week journey of my own.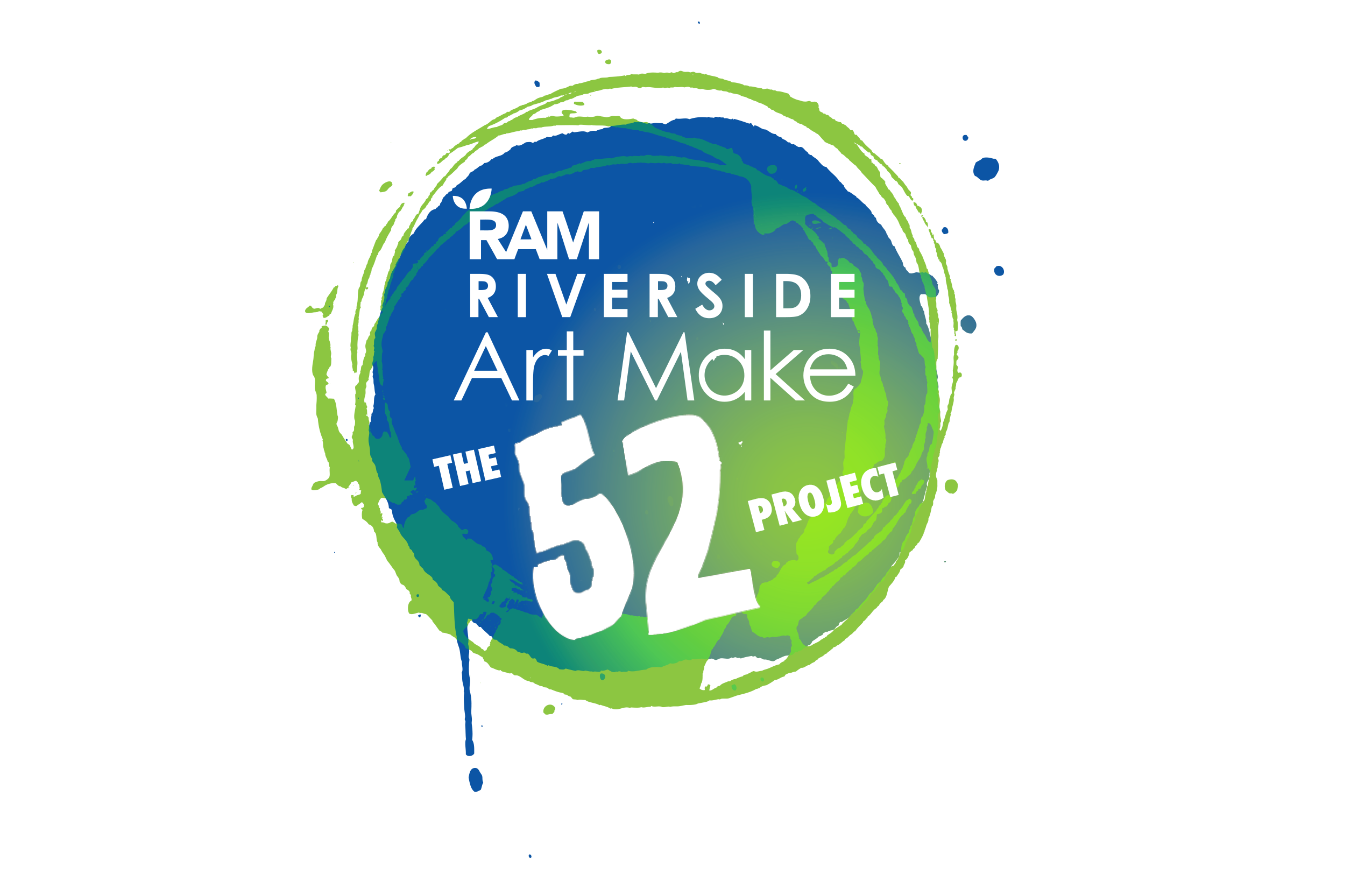 Enrolled participants will meet during the year for three workshops, beginning with a kick-off meeting , mid-year, and then a final sharing session. A Facebook page will provide regular inspiration and advice. Proposal-writing workshops will be offered during the year to help the participants, who have a creative project emerge from their journaling, prepare to submit proposals to RAM for consideration for a series of summer 2016 exhibits and performances. The brochure is attached for more details. Why not join me on this 52-week adventure!!
100% of the money raised from this premiere screening will go to the Riverside Art Museum earmarked for "The 52 Project"
I'm happy to announce the first sponsors of "The 52 Project"… Ransom-McKenzie Team at Coldwell Banker Armstrong Properties!!!!