july 14 2013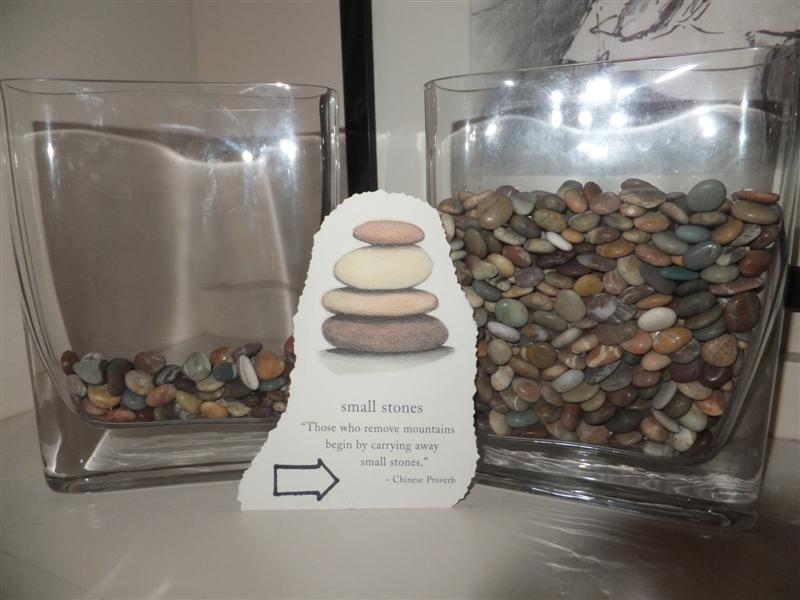 This is what I wake up to everyday…..my "ROCK" countdown system. It used to seem like there were endless amounts of rocks but NOW this visual is freakin' me out. Only 77 rocks (days) left until the show needs to be hung. The exhibit will be ready for the Oct 3rd Artswalk…the official opening will be Fri, Oct 18th.
This weekend I selected, inspected and signed the 52 prints for the "TREE" show in the Powell Gallery. Once again, something I thought would take an hour took four! Now I need to switch gears and start working on the "What I did with my 52 weeks" portion of the show that will be in the adjoining DeVean Gallery.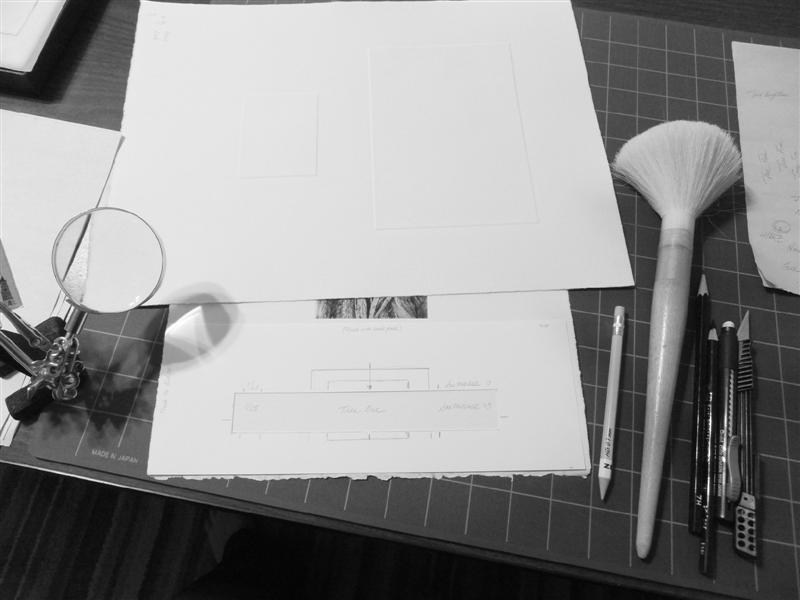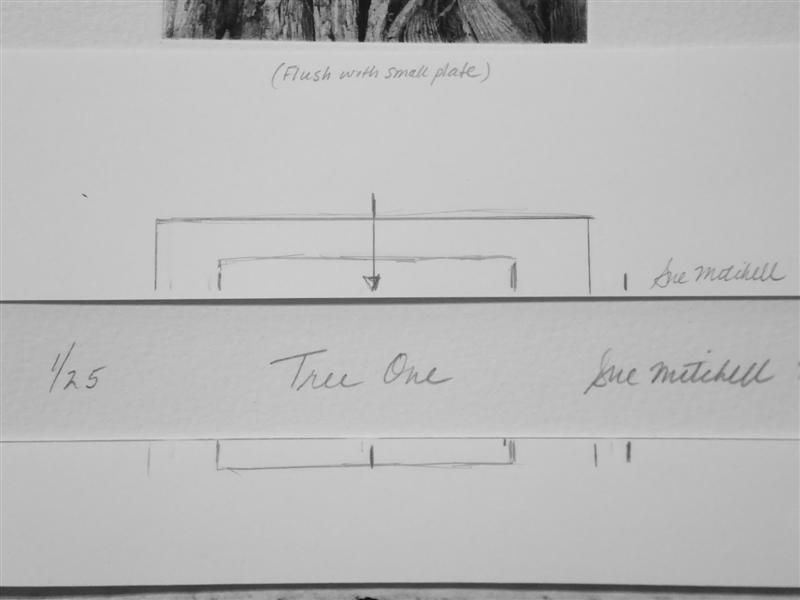 Trivia time…printmaking tip for my printmaking buds…
My mentor, Kathy DeAtley, doesn't like to wear gloves when printmaking…I do! She told me that would be a problem because you needed your ungloved finger to help clean the ink off the edge of the plates. So I compromised and wore gloves but cut the finger off on my right index finger.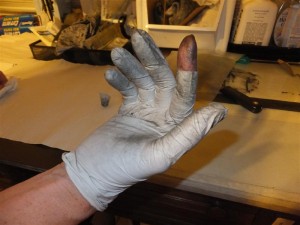 When i was done inking the plates I would take off my gloves before printing and it would look like I had just voted in Iraq.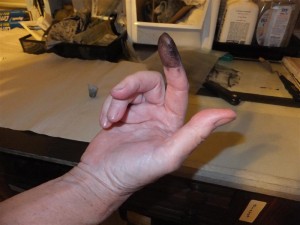 I got tired of washing my finger before I could print so I decided to put the cut-off finger to good use. I think I saved 3-4 minutes a print x's 182 prints = 9-12 hours saved by only having to wash my hands once a day…when I was done at the end of the day.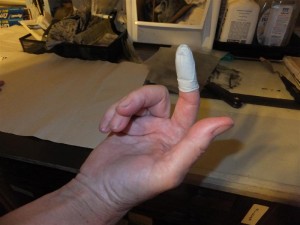 I still haven't totally regrouped from my marathon printing (22 days)… I think I'm postponing figuring out just how much I have left to do…:)
All is good…all of the time…sue