November 11, 2011 @ 11:11
I purposely took a late walk today so that I could be on my bench in the park for this rare numbered moment.  It is Veteran's Day and across the lake the Elks Club is conducting a military service by the tank.  The swan is conveniently located right in front of me.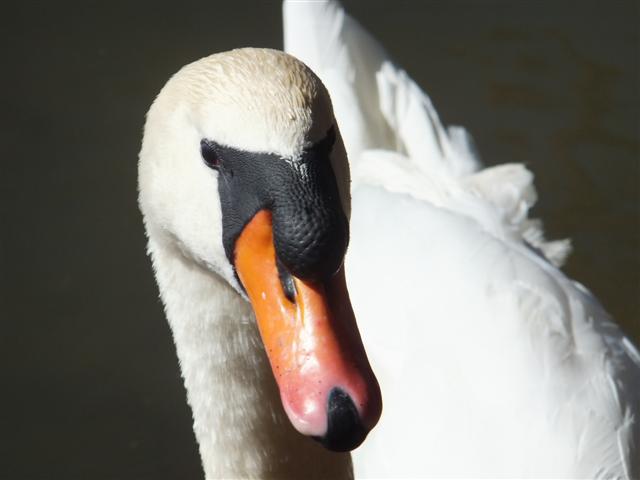 I have 10 days of catching up. It has been a busy November with lots of meetings… art and business related.
My mixed media class at UCR extension is going well.  I really like my instructor… I had her before. I took two days off – used one to get organized for my journal. Story boarded each page so I was able to get 3x's more done in class.
The second day was used to go to Redlands to meet with Jan Harvey – went by Redlands Art Assoc to see her spotlight show then we had lunch at Olive St. Jan agreed to be one of my mentor instructors. So pleased that Jan is willing to help me… she is the guru of the solar plate printmaking technique. Jan and her husband John are amazing…they built their home and moved every rock on to the property …it is a special place to live.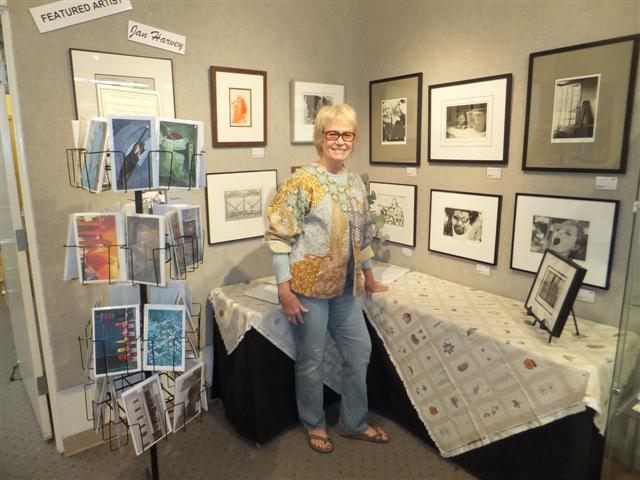 7 GEESE JUST LANDED IN FRONT OF ME, 21 GUN SALUTE!…TAPS AT 11:11!