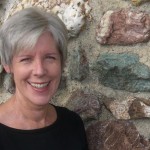 September 18, 2012
Welcome to my blog
Postcards on my spotlight artist show "a love affair" will be mailed tomorrow. On those postcards is my new website… www.suemitchellart.com. YIKES!!!… I better get more than a website name…and fast.
Thanks to Catina at Riverside Personnel Services (RPS) I have a simple but cool website put together in five days. I must admit that I have pulled a couple of all nighters to get all the information gathered and entered. There has also been the other painstaking task of updating ones mail/email list. A big thank you to Cheryl at RPS for helping me with that chore.
I started journaling a few years ago… July 2009 …when I knew I was ready to pursue, my forever interest in, being an artist.  I went back and captured some of the highlights of my thoughts and actions during the past three years that positioned me to take the upcoming year-long sabbatical (Oct 2012-2013) They are posted in this blog.
ENJOY!….sue
Let the countdown begin...
…10 days until my 60th birthday
…12 days until my sabbatical begins
…13 days until the start of Riverside Personnel's 35th year
…14 days until the opening of "a love affair"